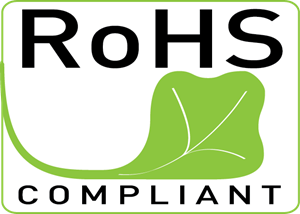 Standards We Meet
RoHS Compliance
RoHS2 (2011/65/EU) / RoHS3 (2015/863)
The RoHS Directive currently restricts the use of ten substances: lead, cadmium, mercury, hexavalent chromium, polybrominated biphenyls (PBB) and polybrominated diphenyl ethers (PBDE), bis(2-ethylhexyl) phthalate (DEHP), butyl benzyl phthalate (BBP), dibutyl phthalate (DBP) and diisobutyl phthalate (DIBP).
VTE Insulators comply with the RoHS directive. Some of our electro-mechanical devices fall under exemption 6C for copper and brass alloys allowing up to 4% lead by weight. Our copper and brass alloys contain 2.5 – 3% lead (3000ppm).
---
REACH is a regulation of the European Union, adopted to improve the protection of human health and the environment from the risks that can be posed by chemicals, while enhancing the competitiveness of the EU chemicals industry. It also promotes alternative methods for the hazard assessment of substances in order to reduce the number of tests on animals.
The large majority of products manufactured at VTE are compliant to current REACH standards.
---
The CMRT (Conflict Minerals Reporting Template), CRT (Cobalt Reporting Template), EMRT (Extended Minerals Reporting Template) are important tools for companies and their suppliers in scope of Conflict Minerals Regulations such as section 1502 of the Dodd-Frank Wall Street Reform and Consumer Protection Act.
VTE Inc. continues to verify adherence to the mentioned standards in our supply chain.
---
The Safe Drinking Water and Toxic Enforcement Act of 1986 ( aka: Prop 65 )
Some materials used in manufacturing at VTE do not comply with Prop 65. VTE posts the following message on each carton and in our catalog:
WARNING: This product can expose you to Diisononyl Pththalate and/or Nickel which is known to the state of California to cause cancer and/or birth defects or other reproductive harm.
---
USCG e-CFR > Title 33 Part 183 Boats and associated equipment
183.440 (b) Each battery must be installed so that metallic objects cannot come in contact with the ungrounded battery terminals.
183.445 (b) Each ungrounded terminal or stud that is continuously energized must meet 183.455 or must have a boot, nipple, cap, cover, or shield that prevents accidental short-circuiting at the terminals or studs.
---
ABYC Standard E-11
VTE Inc is in compliance with ABYC Standard E-11 7/2021
---
SAE J2120 (2009 Edition)
The SAE Personal Watercraft Recommended Practice J2120 has been widely accepted by the Personal Watercraft industry and used as a guide towards standard engineering practice since its inception. It is part of the certification criteria of the National Marine Manufacturers Association Personal Watercraft Certification Program and has become a technical reference within ISO 13590 – Personal Watercraft Construction and System Installation Requirements.
8.5 Ungrounded terminal fittings and conductors shall be protected from accidental short circuiting with grounded metal or other ungrounded circuits in the event a termination should loosen. Continuously energized terminations without circuit protection must be covered with boots or equivalently protected.
9.2 Each battery must be installed so that metallic objects cannot come in contact with the ungrounded battery terminals.
10.2 The connection of each ignition conductor to a spark plug, coil, or distributor must have a tight fitting cap, boot, or nipple.
---
UL94 Flame Class
9812-65 ( our "V" material ) : V2
7843-70 ( our "F" material ) : V0
---
ISO 10133 (2012 Edition)
This International Standard establishes the requirements for the design, construction and installation of extra low-voltage direct current (d.c.) electrical systems which operate at nominal potentials of 50 V d.c. or less on small craft of hull length up to 24 m.
5.4 Batteries shall be installed, designed or protected so that metallic objects cannot come into unintentional contact with any battery terminal.
5.7 Any metallic component of the fuel system within 300 mm and above the battery top, as installed, shall be electrically insulated.
10.7 Exposed shanks of terminals shall be protected against accidental shorting by the use of insulation barriers or sleeves, except for those in the grounding system.
---